Skin Therapy & Treatments
No two skins are alike, which is why every skin treatment performed at Bella Vita is tailored to target your specific skin concerns. Building a strong foundation of skin health is achieved by combining our expertise and training with the latest technology and advanced and results-oriented skincare products. Our goal is to rebuild, correct and maintain your skin's health long term by providing clients with education, clinical treatments and a skin prescription program that includes not only homecare routine recommendations, but also lifestyle recommendations in order to nurture the delicate balance between internal health and external skin health.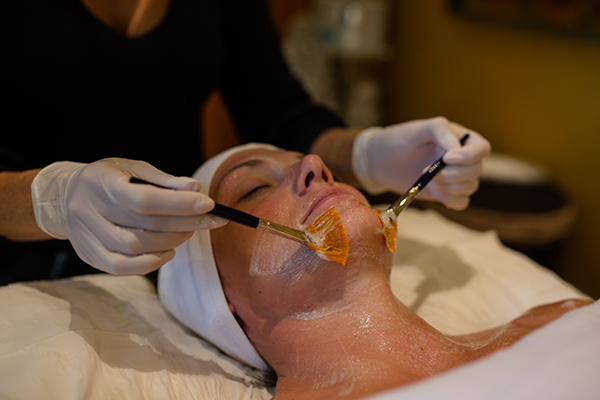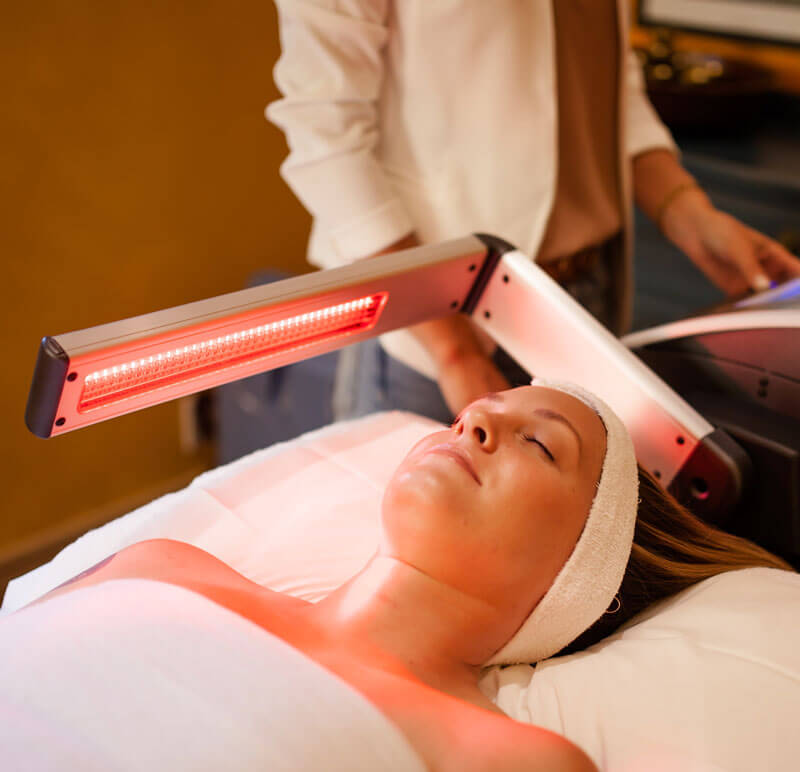 Holistic Skin Consultation
$70 (30min)
Your first step toward healthy skin begins with a professional skin analysis. Your consultation will start with an in-depth questionnaire regarding your medical history, diet & lifestyle, and current home care routine including a detailed list of products and their usage. Preferably this will be completed and submitted prior to your in-person appointment and can be found on this site under contacts. It will include a take home copy of our skin prescription program, and lifestyle & diet recommendations to aid in improving internal health, which results in improvement in external skin health, along with a proposed treatment plan moving forward for best results and sustainable long term skin health.
$70 (30min)
On-the-go Enzyme Treatment
$90 (30 min)
An enzyme mask is applied with a relaxing brush massage and enjoyed under warm steam offering a light exfoliation treatment. A finishing cream and SPF, if needed, is massaged into the skin to complete your service. This is a great option as an initial treatment or a quick skin fix.
$90 (30 min)
For clients who are looking to nourish, relax and de-stress the mind as well as the skin. This treatment is offered in the luxury of our tranquil therapy room and consists of a purifying cleanse, exfoliation and nourishing mask. This treatment will deeply hydrate the skin while you surrender your stress to our signature face, neck and shoulder massage.
$125 (45 min)
The Signature is designed to enhance your skin's health by focusing on skin nourishment and barrier support. It includes a customized double cleanse, mechanical exfoliation, extractions if needed, a bespoke serum infusion, a face, neck and décolletage massage, tailor made mask and finishing cream.
$155 (60 min)
Deluxe Signature Treatment
$185 (80 min)
The Deluxe Signature allows for the addition of Max + LED light therapy, or oxygen infusion, combined with a double exfoliation, multiple serum infusion and gua sha cryo massage.
$185 (80 min)
Max+ is a painless, safe, UV-free, non-invasive and non-abrasive LED light therapy device designed by Canadian Jennifer Brodeur, facialist to the stars. Max + is effective in healing damaged tissue, destroying acne bacteria, stimulating collagen and elastin production, increasing circulation and reducing inflammation.  It delivers light energy similar to the way plants absorb light energy from the sun, emitting beneficial light rays that energize our cells and stimulate the body's own natural process to build new proteins and regenerate cells.  It's an effective skincare treatment for all skin types.
Add on to other treatments
$45
$45
Stand-alone session with skin prep and finishing cream or leave on mask. Includes hand and arm massage
$95
$95
Purchase a course of 8 sessions for a discounted rate
$315
Because the benefits of LED light therapy are cumulative the more you visit Max+ the better your skin will look and feel.  That's why we've created this package to allow you to drop in when your schedule permits.  Arrive with clean skin and enjoy a 20-minute reprieve from the stressors of the day.  Leave refreshed, relaxed and glowing.
*Back acne treatments also available
$315
Collagen Induction Therapy (CIT)
Collagen Induction therapy, also known as skin needling or microneedling, is a clinical treatment designed to stimulate new collagen and elastin production, effectively tightening the skin minimizing fine lines, wrinkles and enlarged pores. We love this treatment for acne scarring, congestion and overall improvement in tone and texture. Depending on individual needs we recommend having a course of 4-6 treatments spaced 6-8 weeks apart.
Your treatment includes a double cleanse, skin prep followed by application of ant-inflammatory, skin restoring mask and includes both the face and neck.
*Skin preparation is required for this advanced treatment. A homecare product routine recommended by your skin therapist must be used for at least six weeks prior to your CIT appointment. This is to ensure healthy, stable skin cells leading into your treatments in order to achieve optimal results.
$299