Bella Vita Facials / Skin Therapy
We offer a variety of different treatments to improve the health of your skin.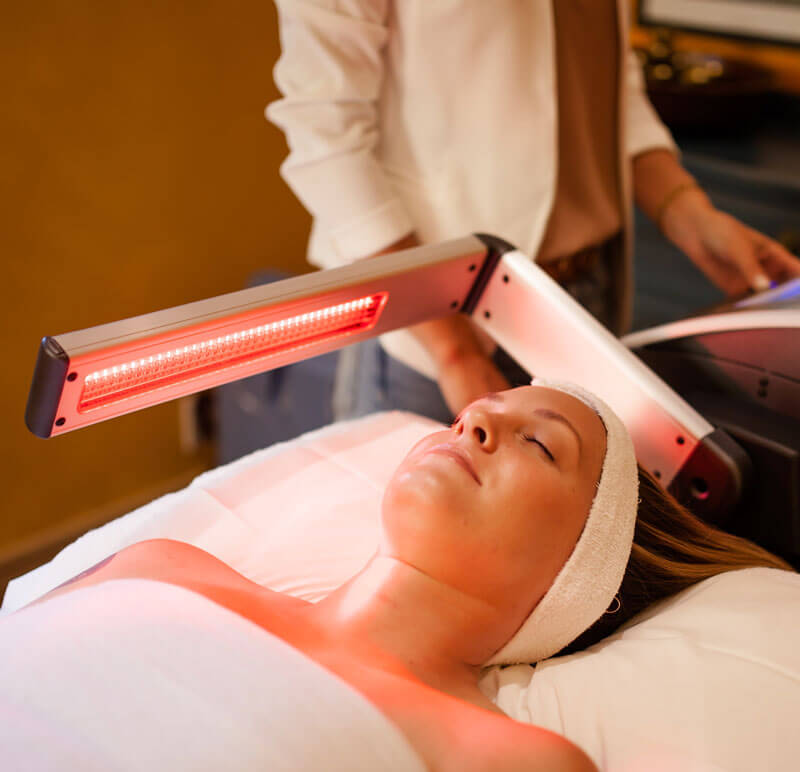 Our custom skin therapy treatment is offered in the luxury of our tranquil therapy room using the results-oriented skincare lines, Peoni and Lumi enhanced by our skin-saving technology Max+LED light therapy and Oxygen infusion.  This combination leaves your skin soft, hydrated and luminous.  The specific exfoliation, mask and serum infusion used during treatment is personally tailored to the individual client's skincare requirements, making it a custom facial just for you. 
Max+ is a painless, safe, UV-free, non-invasive and non-abrasive LED light therapy device effective in healing damaged tissue, destroying acne bacteria, stimulating collagen and elastin production, increasing circulation and reducing inflammation.  It delivers light energy in a similar way plants absorb light energy from the sun, emitting beneficial light rays that energize our cells and stimulates the body's own natural process to build new proteins and regenerate cells.  It's an effective skincare treatment for all skin types.
Oxygen therapy stimulates the body's natural healing function by increasing circulation and encouraging the skin to produce new cells at a faster rate.  Serums, containing skin-replenishing ingredients are applied to the face and neck and a stream of high-pressurized oxygen absorbs the hydrating agents into the skin for a smoother, plumper look, providing a healthy glow to the skin. A perfect treatment before a special event, such as a wedding.
$120
Because the benefits of LED light therapy are cumulative the more you visit Max+ the better your skin will look and feel.  That's why we've created this package to allow you to drop in when your schedule allows.  Arrive with clean skin and enjoy a 20-minute reprieve from the stressors of the day.  Leave refreshed, relaxed and glowing.
$315 (10 Sessions)